Dental Clinics
»
North Carolina
»
Morehead City Dental Clinics
Miles of Smiles Dental Van of Carteret County Health Department
Contact Details
---
3820 A Bridges Street
Morehead City, NC - 28557
(252) 241-4492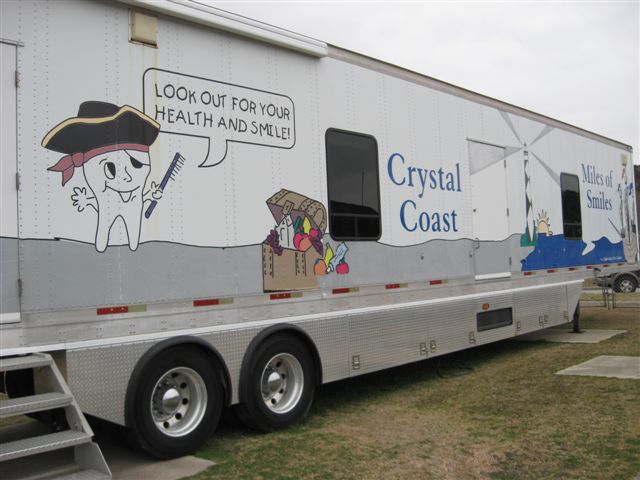 The Carteret County Health Department operates a dental program that provides educational, preventive and clinical treatment services.
The school-based component, 'Miles of Smiles,' operates a mobile dental unit, which travels to Carteret County elementary schools. Lightweight, portable equipment is used in the clinical outreach component to serve small, remote schools and Head Start centers. The dental program is also involved with community outreach not only in a clinical aspect but also with education. The program has been involved with such groups as school PTO's, Head Start parent meetings, health fairs and 'Gives Kids a Smile.'
Dental Services provided are:
Dental exams
X-rays
Cleaning/fluoride
Dental sealants
Fillings
Extractions
Pulpotomy
Crowns
Dental emergencies
Referrals for services beyond the normal scope of the Mobile Dental Unit
Individualized dental hygiene instruction


Please contact the dental clinics themselves to confirm that the hours and/or services have not changed.
Have you visited Miles of Smiles Dental Van of Carteret County Health Department ?
Let us know about your experience by using the form below.