Talbotton, GA Dental Clinics
We have listed the dental clinics in Talbotton, GA. We provide listings of community, affordable, and free dental clinics in Talbotton below. We provide detailed information on each clinic. Many of the clinics are free, sliding scale based on income, or low cost for those without insurance.
Active Listings In Talbotton, GA
Talbotton, GA - 31827
(706) 665-2139
Nearby Listings
Due to the low number of listings in Talbotton, we have added area listings below.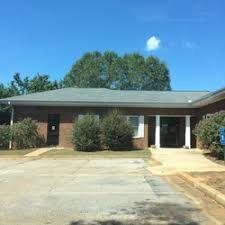 Greenville, GA - 30222
(706) 672-0819
Nearby dental clinic: 26.55 miles from Talbotton

Description
Provide a full range of treatments, including filling cavities, extracting teeth, performing root canals, and treating abscesses. Hours: Monday - Thursday 8:00 am to 6:00 pm Fees: Sliding scale Payment methods:... click here to view full description
Barnesville, GA - 30204
(770) 317-8335
Nearby dental clinic: 30.39 miles from Talbotton

Description
This clinic provides acute medical services. Service hours: Monday - Friday 8:00 am to 5:00 pm Eligibility: General dentist: -children 17 years of age and below All other services: -residents of service area only Fees:... click here to view full description