Clinica Romero Community Health Center
123 S Alvarado St
Los Angeles, CA - 90057

Office Hours
Monday

7:00 AM - 5:00 PM

Tuesday

7:00 AM - 8:30 PM

Wednesday

7:00 AM - 5:00 PM

Thursday

7:00 AM - 8:30 PM

Friday

7:00 AM - 5:00 PM

Saturday

7:00 AM - 3:00 PM

Sunday

closed
SEE ALL DENTAL CLINICS IN LOS ANGELES
LOS ANGELES DENTAL CLINICS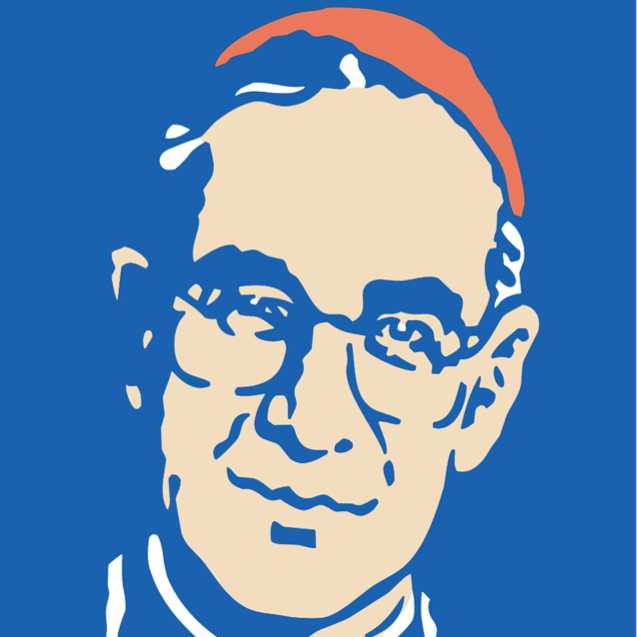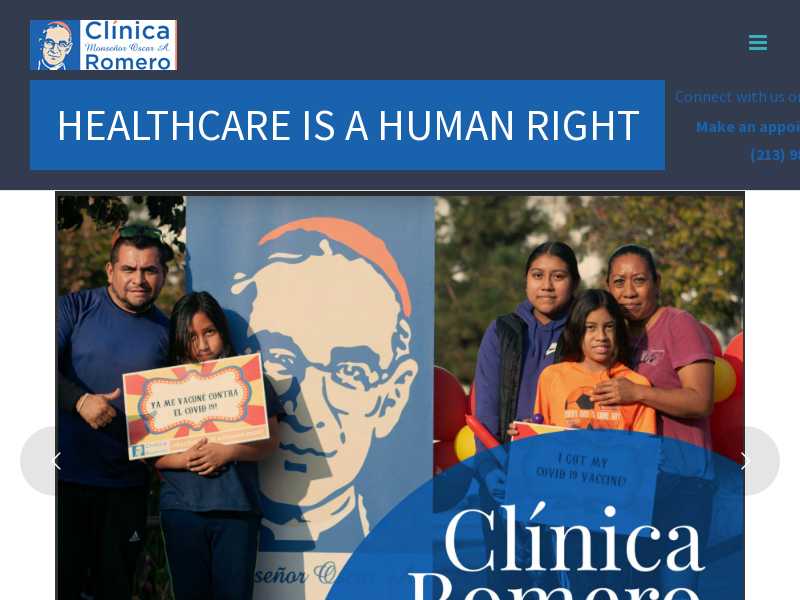 Did you see a problem with this listing?
Clinica Romero Community Health Center provides the following health services:



Medical Services


Dental Services


Vision


Mental Health


Some Services Provided:
Dental:


Cleanings


Fillings


Exams


X-rays


Extractions


Space maintainers


Oral health education


Primary Health Services:


Prenatal care


Optometry


Obstetrics / gynecology


Pharmacy / medications


Cancer screenings


Chiropractic care


Physical therapy


HIV testing


Diagnostic and laboratory services


Sexually transmitted disease diagnosis and treatment


Preventive and specialty health care for adults and children


Wellness classes, including nutrition, and diabetes education


Care for diabetes, asthma, high blood pressure, and other chronic conditions


Vision:


Comprehensive eye examinations


Diabetes Retinopathy screening and management


Glaucoma evaluation and management


Corneal and Retinal diseases evaluation and management


Spectacle prescriptions


LASIK consultation and co-management


Education of eye-related conditions


Mental Health:


Individual Counseling


Child & Adolescent Counseling


Couples Counseling


Family Counseling


Group Counseling:


"Healing is a Choice" Support Group in English and Spanish


This Clinic is based on Sliding scale fees which are variable prices for products, services, or taxes based on a customer's ability to pay. Such fees are thereby reduced for those who have lower incomes, or alternatively, less money to spare after their personal expenses, regardless of income.
Questions To Ask Your Dentist

How am I expected to pay?
What are the costs for services. Is this discounted or based on income?

What Documents am I required to provide?
Do you need me to provide income statements in order to verify discounts, mail to provide residency?

How are the instruments sterilized?
Heat sterilization is very important for all instruments. If you are not comfortable with their answer, you can choose another office.



Mission Statement
Our mission is to provide quality, affordable, and culturally-sensitive health care and other services to the underserved communities of Greater Los Angeles regardless of their ability to pay by upholding the legacy and tradition of Monseñor Oscar A. Romero. We are driven to educate and empower Salvadoran, and other community members, through community organizing, health education, and social justice and exchange programs in El Salvador.
User Questions & Answers
Clinica Romero Community Health Center Crowd Sourced Rates
Finding dental costs for procedures is difficult. We created this section so users of our website can see what others have paid for dental treatment at Clinica Romero Community Health Center.

No dental services rates have been added. Be the first to add a price for services!


Do you know how much Clinica Romero Community Health Center charges for services?
Attention
We cannot guarantee the dental costs to be completely accurate. They are displayed for informational purposes for our users. We have compiled prices provided by users and online research. In order to obtain actual costs please contact Clinica Romero Community Health Center directly.
SEE ALL DENTAL CLINICS IN LOS ANGELES
LOS ANGELES DENTAL CLINICS
---
Frequently Asked Questions
Closest Area

Dental Clinics