Operation Samahan - Mira Mesa Outreach Clinic Sliding Scale Low Cost
10737 Camino Ruiz
San Diego, CA - 92126

Fax Number
(858) 578-4417
Email Address
ldelossantos@operationsamahan.org
Web address
Facebook address
SEE ALL DENTAL CLINICS IN SAN DIEGO
SAN DIEGO DENTAL CLINICS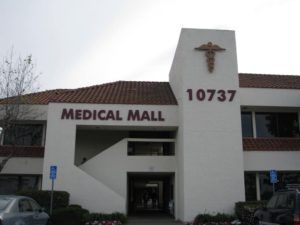 Did you see a problem with this listing?
Operation Samahan Dental provides the following dental services:



Comprehensive ExamScreening


X-raysConsultation


Referral


Oral Health Education


Sealants


Prophylaxis


Fluoride


Dietary counseling


Tobacco counseling


Pedodontics (Stainless steel crown, Space maintainer)


Endodontics (Pulpotomy,Pulpectomy-deciduous tooth)


Prosthodontics (Optional; one denture patient at a time per provider)


Operative (Fillings-Composite resin on anterior teeth #6-11, 22-27 and Buccal of Premolars; Amalgam on #1-5, 12-16, 17-21, 28-32)


Oral Surgery (Extractions-simple-erupted primary or permanent tooth)


Periodontics (Full Mouth Debridement, Scaling & Root Planing)


Operation Samahan is not a free clinic. Operation Samahan is a Federally Qualified Health Center (FQHC). If you dont have insurance, you can either pay for your services out of pocket, or apply for the sliding fee program and pay a discounted fee if you qualify.
Hours:
Monday and Thursday, 8:00 am - 5:30 pm.
Tuesday, 8:30 am - 3:30 pm. Closed for lunch, 12:30 pm. - 1:30 pm.
Wednesday, 10:00 am - 7:00 pm. Closed for lunch, 2:00 pm - 3:00 pm.
Questions To Ask Your Dentist

How am I expected to pay?
What are the costs for services. Is this discounted or based on income?

What Documents am I required to provide?
Do you need me to provide income statements in order to verify discounts, mail to provide residency?

How are the instruments sterilized?
Heat sterilization is very important for all instruments. If you are not comfortable with their answer, you can choose another office.



Mission Statement
Building Healthy Communities Together
User Questions & Answers
Operation Samahan - Mira Mesa Outreach Clinic Crowd Sourced Rates
Finding dental costs for procedures is difficult. We created this section so users of our website can see what others have paid for dental treatment at Operation Samahan - Mira Mesa Outreach Clinic.

No dental services rates have been added. Be the first to add a price for services!


Do you know how much Operation Samahan - Mira Mesa Outreach Clinic charges for services?
Attention
We cannot guarantee the dental costs to be completely accurate. They are displayed for informational purposes for our users. We have compiled prices provided by users and online research. In order to obtain actual costs please contact Operation Samahan - Mira Mesa Outreach Clinic directly.
SEE ALL DENTAL CLINICS IN SAN DIEGO
SAN DIEGO DENTAL CLINICS
---
Frequently Asked Questions
Closest Area

Dental Clinics