Rutgers School of Dental Medicine (RSDM)
110 Bergen Street
Newark, NJ - 07103

SEE ALL DENTAL CLINICS IN NEWARK
NEWARK DENTAL CLINICS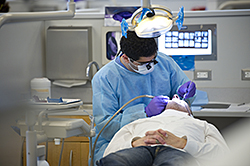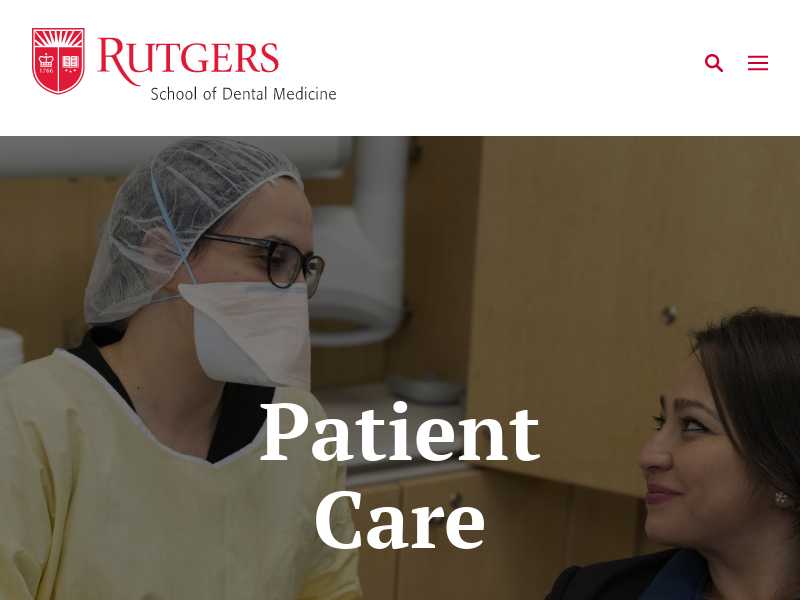 Did you see a problem with this listing?
The Rutgers School of Dental Medicine (RSDM) provides a full range of oral health services.

After the treatment needs of patients are evaluated, eligibility for care at RSDM is determined.

This process occurs at the first two screening appointments.

Basic Information - for Adults:

Call (973) 972-7370 for your first screening appointment between the hours of 9:00 am to 12:00 pm and from 2:00 to 4:30 pm. Your screening appointment will include an overview of your oral condition by a dentist.

Based on your condition, this dentist will usually order either a full-mouth set of x-rays (about 18 pictures taken inside your mouth) or a panoramic x-ray (one picture taken outside your mouth).

Your $55 dollar screening fee only covers one of these types of xrays. If the dentist feels both types of xrays are needed, you will be charged additional fees to cover that cost. It is more than likely that this will require two visits.

Accept cash, personal checks, credit cards, and Medicaid.Medicaid plans may require a co-pay and pre-authorization of dental benefits. If you are being referred from another dentist, please bring your referral letter. If you have recent dental x-rays, you may want to bring them.

To accommodate your dental needs, at the first screening appointment, you will be assigned to a group with either a predoctoral student (studying to become a dentist) or a postdoctoral student (already a dentist, studying to become a specialist). Your assignment status will be dependent on student availability and complexity of your dental treatment. If your treatment needs does not match either category, you may be referred to the Faculty Practice / Doctors Office Center (DOC) facility or to a dentist in your community.

Basic Information - for Children

Please Call (973) 972-4620 for Pediatric Dentistry to make an initial appointment for children age 12 and under.

Parents or the guardian must be present for the first appointment to sign consent for treatment.

Initial visit includes complete examination, x-rays and treatment plan discussion. There is a fee for this visit.

Services are also available for the physically challenged patient.

Questions To Ask Your Dentist

How am I expected to pay?
What are the costs for services. Is this discounted or based on income?

What Documents am I required to provide?
Do you need me to provide income statements in order to verify discounts, mail to provide residency?

How are the instruments sterilized?
Heat sterilization is very important for all instruments. If you are not comfortable with their answer, you can choose another office.



User Questions & Answers
Rutgers School of Dental Medicine (RSDM) Crowd Sourced Rates
Finding dental costs for procedures is difficult. We created this section so users of our website can see what others have paid for dental treatment at Rutgers School of Dental Medicine (RSDM) .

No dental services rates have been added. Be the first to add a price for services!


Do you know how much Rutgers School of Dental Medicine (RSDM) charges for services?
Attention
We cannot guarantee the dental costs to be completely accurate. They are displayed for informational purposes for our users. We have compiled prices provided by users and online research. In order to obtain actual costs please contact Rutgers School of Dental Medicine (RSDM) directly.
SEE ALL DENTAL CLINICS IN NEWARK
NEWARK DENTAL CLINICS
---
Frequently Asked Questions
Closest Area

Dental Clinics