Pima Medical Institute Community Dental Clinic
9709 3rd Ave. NE
Seattle, WA - 98115

Office Hours
Monday

8:00 AM - 5:00 PM

Tuesday

8:00 AM - 5:00 PM

Wednesday

8:00 AM - 5:00 PM

Thursday

8:00 AM - 5:00 PM

Friday

8:00 AM - 3:00 PM

Saturday

closed

Sunday

closed
Email Address
Not available
Web address
Facebook address
SEE ALL DENTAL CLINICS IN SEATTLE
SEATTLE DENTAL CLINICS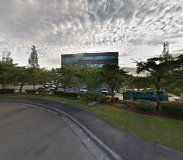 Did you see a problem with this listing?
Provides dental care at a student teaching clinic.


Services offered include:

- Preventive care
- Fillings
- X-rays
- Teeth whitening
- Nightguards
- Extractions
- Crowns
- Bridges
- Limited root canals

Hygiene services provided by students and supervised by licensed dental hygienists and dentists
Dental services such as extractions, crowns, bridges and endodontics are provided by licensed dentists.
Appointment times in the student clinic are longer than in a private dental practice since patient care is provided by students and monitored by the faculty.
Preventive treatment appointments are about three hours in length, and patients may need more than one visit to complete treatment.

Fees:

New patients: $19.95, which includes cleaning, exam and X-rays.
Amalgam Filling: $60
Composite Filling: $65
Extraction: $100-150
Crown: Starts at $700
Root Canal: Starts at $900
Bridge: Starts at $1400

Accepts all insurance including WA Apple Health (Medicaid).
Accepts cash and major credit cards.
Hours vary per semester, but generally:

Monday-Thursday, 8am-5pm
Friday, 8am-3pm.
Call to make an appointment.
Phone: (206) 529-6677
Questions To Ask Your Dentist

How am I expected to pay?
What are the costs for services. Is this discounted or based on income?

What Documents am I required to provide?
Do you need me to provide income statements in order to verify discounts, mail to provide residency?

How are the instruments sterilized?
Heat sterilization is very important for all instruments. If you are not comfortable with their answer, you can choose another office.



User Questions & Answers
Pima Medical Institute Community Dental Clinic Crowd Sourced Rates
Finding dental costs for procedures is difficult. We created this section so users of our website can see what others have paid for dental treatment at Pima Medical Institute Community Dental Clinic.

No dental services rates have been added. Be the first to add a price for services!


Do you know how much Pima Medical Institute Community Dental Clinic charges for services?
Attention
We cannot guarantee the dental costs to be completely accurate. They are displayed for informational purposes for our users. We have compiled prices provided by users and online research. In order to obtain actual costs please contact Pima Medical Institute Community Dental Clinic directly.
SEE ALL DENTAL CLINICS IN SEATTLE
SEATTLE DENTAL CLINICS
---
Frequently Asked Questions
Closest Area

Dental Clinics