Chester County Community Dental Center
744 E. Lincoln Highway, Ste. 120
Coatesville, PA - 19320

Office Hours
Monday

9:00 AM - 5:00 PM

Tuesday

9:00 AM - 5:00 PM

Wednesday

9:00 AM - 5:00 PM

Thursday

9:00 AM - 5:00 PM

Friday

9:00 AM - 5:00 PM

Saturday

9:00 AM - 5:00 PM

Sunday

9:00 AM - 5:00 PM
SEE ALL DENTAL CLINICS IN COATESVILLE
COATESVILLE DENTAL CLINICS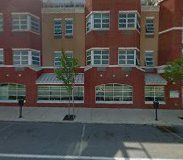 Did you see a problem with this listing?
Hours:

Monday 10:00 a.m. 6:00 p.m.
Tuesday through Thursday 8:30 a.m. 5 p.m.
Friday Closed

Community Dental is a full service dental provider offering a full range of general dentistry services and dental health education.

Dental services:
Cleanings, fluoride treatment, sealants, diagnostic X-rays, fillings, nonsurgical gum treatment, root canals, crowns, extractions and partial and full dentures.

Patient Eligibility:
Accept all persons in need of dental care.

Fees:
Community Dentals fees fall significantly below usual and customary rates for Chester County.

Accept most forms of dental insurance, including Medicaid, CHIP and Medical Assistance.

In addition, for patients whose household incomes qualify, offer additional fee reductions.

Area Served:

Community Dental primarily serves western, central and southern Chester County, as well as eastern and central Lancaster County, but will serve anyone seeking care.

Questions To Ask Your Dentist

How am I expected to pay?
What are the costs for services. Is this discounted or based on income?

What Documents am I required to provide?
Do you need me to provide income statements in order to verify discounts, mail to provide residency?

How are the instruments sterilized?
Heat sterilization is very important for all instruments. If you are not comfortable with their answer, you can choose another office.



User Questions & Answers
Chester County Community Dental Center Crowd Sourced Rates
Finding dental costs for procedures is difficult. We created this section so users of our website can see what others have paid for dental treatment at Chester County Community Dental Center.

No dental services rates have been added. Be the first to add a price for services!


Do you know how much Chester County Community Dental Center charges for services?
Attention
We cannot guarantee the dental costs to be completely accurate. They are displayed for informational purposes for our users. We have compiled prices provided by users and online research. In order to obtain actual costs please contact Chester County Community Dental Center directly.
SEE ALL DENTAL CLINICS IN COATESVILLE
COATESVILLE DENTAL CLINICS
---
Frequently Asked Questions
Closest Area

Dental Clinics