Huch Family Dentistry
504 Saint James Ave
Goose Creek, SC - 29445

Email Address
shuchdmd1@yahoo.com
Web address
SEE ALL DENTAL CLINICS IN GOOSE CREEK
GOOSE CREEK DENTAL CLINICS
Your opinion matters. Be the first to make a review.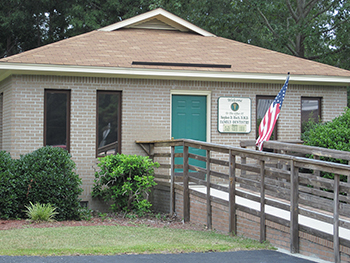 Did you see a problem with this listing?
Services:

Exams - Emergencies, initial and periodic
Xrays - as needed for proper dental evaluations
Cleanings - children and adults – Read More
Dietary recommendations
Sealants
Fillings - composite (white) and amalgam (silver)
Crowns & Bridges
Removable complete and partial dentures
Root canals (Endodontics) – Read More
Extractions – Read More
Bleaching with tray materials
Nitrous Oxide and oral sedatives as needed individually

Hours:

Mon - Thu: 9:00 am - 12:30 pm, 1:30 pm - 5:30 pm
Fri: 9:00 am - 2:30 pm

Questions To Ask Your Dentist

How am I expected to pay?
What are the costs for services. Is this discounted or based on income?

What Documents am I required to provide?
Do you need me to provide income statements in order to verify discounts, mail to provide residency?

How are the instruments sterilized?
Heat sterilization is very important for all instruments. If you are not comfortable with their answer, you can choose another office.



Huch Family Dentistry Crowd Sourced Rates
Finding dental costs for procedures is difficult. We created this section so users of our website can see what others have paid for dental treatment at Huch Family Dentistry.

No dental services rates have been added. Be the first to add a price for services!


Do you know how much Huch Family Dentistry charges for services?
Attention
We cannot guarantee the dental costs to be completely accurate. They are displayed for informational purposes for our users. We have compiled prices provided by users and online research. In order to obtain actual costs please contact Huch Family Dentistry directly.
SEE ALL DENTAL CLINICS IN GOOSE CREEK
GOOSE CREEK DENTAL CLINICS
---
Frequently Asked Questions
Closest Area

Dental Clinics